My Green Condo Inc. has a mission of serving residential communities around the world and enhancing the living experience. As a key initiative of its mission, My Green Condo advocates and promotes giveback programs around the world. My Green Condo allocates a substantial portion of its revenue towards this initiative. The initiative is dedicated to select and contribute or actively lead programs that have impactful causes of making a difference around the world. My Green Condo Inc. supports the initiatives below.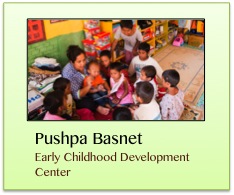 Pulling children out of Nepal's prisons
In Nepal, many children have little choice but to live in prison with their incarcerated parents. Fortunately, more and more are finding special homes like the one run by Pushpa Basnet. She doesn't need an alarm clock. Every morning, the sounds of 40 children wake her up in the two-story home she shares with them. As she helps the children dress for school, Basnet might appear to be a housemother of sorts.
But the real story is more complicated. All of these children once lived in Nepal's prisons. This 28-year-old woman has saved every one of them from a life behind bars.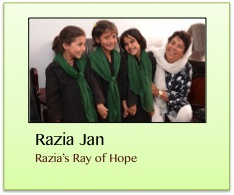 Acid attacks, poison: What Afghan girls risk by going to school
"The day we opened the school, (on) the other side of town, they threw hand grenades in a girls' school, and 100 girls were killed. Every day, you hear that somebody's thrown acid at a girl's face ... or they poison their water. It is heartbreaking to see the way these terrorists treat women. In their eyes, a women is an object that they can control. They are scared that when these girls get an education, they will become aware of their rights as women and as a human being," said Razia Jan, founder of a girls' school outside Kabul. Razia Jan opened a school in Afghanistan where girls can get a free education. The school has taken measures to protect the girls from would-be attackers.
But the real story is more complicated. All of these children once lived in Nepal's prisons. This 28-year-old woman has saved every one of them from a life behind bars.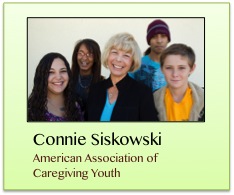 A voice for America's caregiving kids
Connie Siskowski is helping young people who have to take care of an ill, disabled or aging family member. Since 2006, her nonprofit has provided assistance to more than 550 young caregivers in Palm Beach County, Florida.
"It's really a joy to see the lives of children and their families be transformed, and for them to know that someone out there cares about them. The kids don't have a voice, so they need somebody to be their voice, to be their advocate. When these children receive the recognition they so deserve, along with the academic and skills support they need, they are able to remain in school and have confidence in themselves..." says Connie, Director of American Association of Caregiving Youth.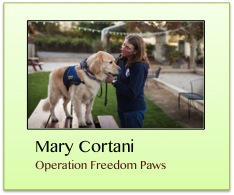 Man's best friend helping war veterans heal
Mary Cortani is a former Army dog trainer who started Operation Freedoms Paws, a nonprofit that helps war veterans train their own service dogs. Since 2010, she has worked with more than 80 veterans. War veterans often struggle with invisible wounds such as post-traumatic stress d isorder. Service dogs can help them overcome their struggles and avoid anxiety attacks. "The most amazing thing," said Mary, "is to see the person and the animal transform into this amazing working team where they just help each other navigate life and they create a new normal. My life is blessed. I may not be worth a lot of money, but I am very rich."
Shoes can't be an afterthought
My Green Condo Inc. donated a pair of sneakers to all the 120 children (ranging from ages 5 to 13 yrs) of the Govt. school in Harohalli Village, Bangalore, India. The children come from neighboring villages and most of them walk many kilometers bare feet to get to the school. Being from poor families, where parents can't afford to provide additional material or clothing other than what the government provides, something as basic as shoes is an afterthought.
"We are very grateful and thankful to My Green Condo Inc. to have taken an interest in our children." said Mr. Thimmiah, Headmaster of the school. "The government provides for 1 set of uniform and books. It has been the parent's responsibility to provide for shoes and other needed classroom material. The parents have not had the luxury of basic education, work as laborers or as maids, work multiple jobs to make ends meet and barely have time for their children. We wish that My Green Condo Inc. will continue to be our benefactor and assist us in raising educated young adults."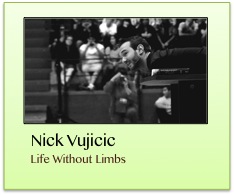 From No Limbs to No Limits
Meet Nick Vujicic, who came into the world with neither arms nor legs. Imagine the shock his parents felt when they saw their first-born brand new baby boy for the first time, only to find he was what the world would consider imperfect and abnormal. Throughout his childhood, Nick dealt not only with the typical challenges of school and adolescence such as bullying and self-esteem issues; but also struggled with depression and loneliness
Today, this limbless young man has accomplished more than most people accomplish in a lifetime. Nick is the President and CEO of a non-profit organization, Life Without Limbs. Since his first speaking engagement back when he was 19, Nick has traveled around the world, sharing his story with millions of people, speaking to a range of different groups such as students, teachers, youth, businessmen and women, entrepreneurs, and church congregations of all sizes.